Generally every couple likes to wear new and beautiful dresses for Valentine's day. Women usually have so many options to buy a cute dress for Valentine's day and date night. They are so confusing and many dresses are not suitable for you. We have made this thing easy.
You can find outfits in various designs with detailed reviews, including why they are special. We hope it will give you the best understanding and let you choose the perfect outfit for valentine's day night.
Top Valentine's Day Dresses for a Romantic Night Out
Here are our top picks of the elegant outfits that will make your valentine's day memorable.
Heart Cloud Print Bowknot Dress
Every woman likes to share love with their favorite one. The cloudy design and red & green heart patterns are best for valentine's day. Moreover, I hope that the pleated dress will make your valentine's day more happy.
Deep Green Slit Corset Dress
This party dress will help you to attend parties with your partner. The side cutout will partially reveal your legs and make you look glamorous. Spaghetti straps are really amazing and perfectly match with this outfit.
Plus Size Sequins Party Dress
This dark green party dress is a good option for curvy women who like to celebrate valentine's day with her partner. The off-shoulder neckline and sleeves are amazing. Carry a purse or handbag when going out.
Scuba Wrap Midi Dress
This scuba dress is a versatile and comfortable outfit which will be a good fit for valentine's day. The red color represents it. Moreover, we have to talk about the off shoulders which are really amazing and suitable for all body shapes. Note that dry clean would affect this outfit.
Scarlet Letter Mini Dress
When I saw the name of the dress, I thought about the beautiful actress Scarlet Johansson. We come to the point. This outfit is well designed and looks so attractive. So, I think the name is really suitable for it. By the way, Fashion Nova features the dress in various sizes, including plus-size. So, curvy women can also afford it.
Related: The Best Tea Party Outfits For Women
Valentine's Day Midi Dress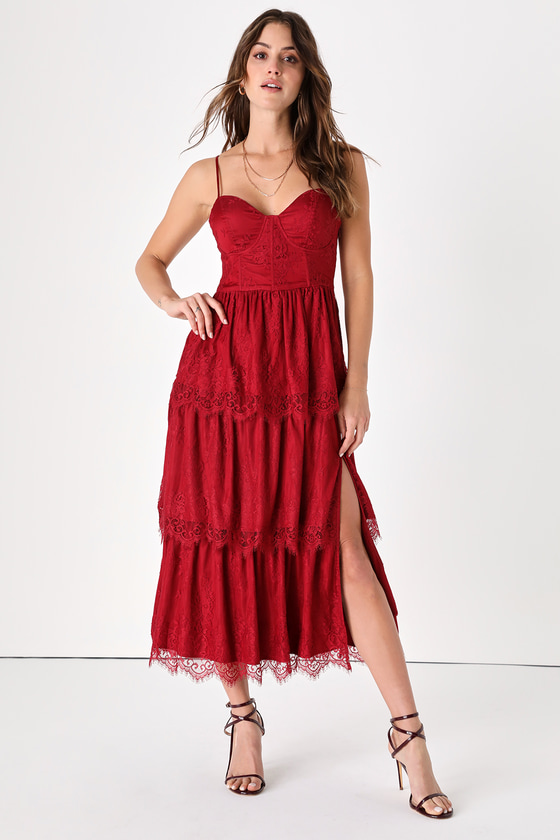 Many girls wear red outfits on valentine's day because red gives an attitude. Adjustable spaghetti straps and bustier-style bodice are likeable. Spread your love with this red midi dress. Finally, use the hand wash and don't bleach.
Emerald Green Strappy Satin Cowl Midi Dress
Who don't like to wear a chic outfit for valentine's day date? There's no doubt its cowl neckline and shoulder straps will definitely improve your style. By the way, It is made with Polyester and the color may be a little bit different than picture. Find more details and caring guides on the product page.
Premium Velvet Sequin Baneau Mini Dress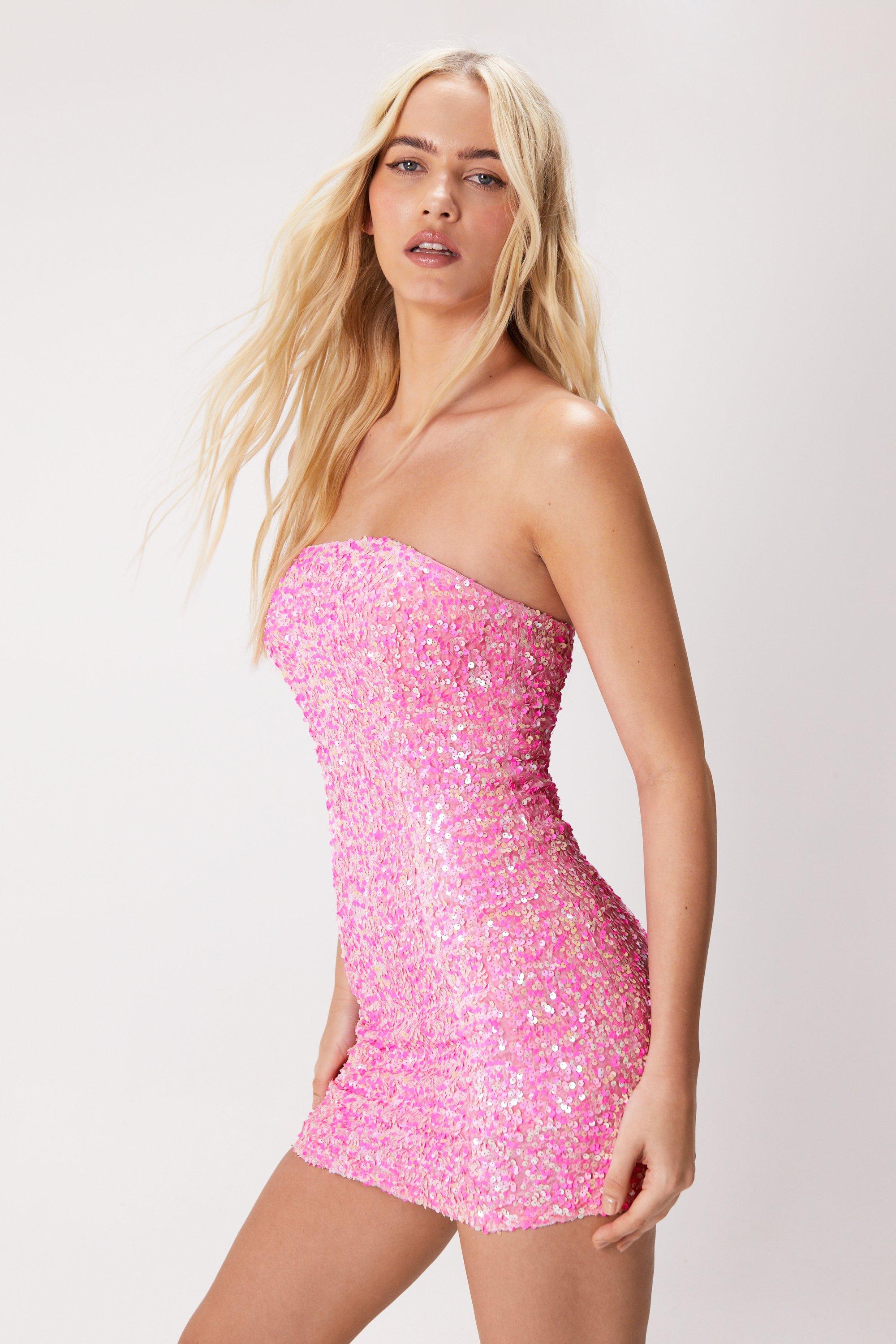 Mini dresses are liked by many young women. This pink bodycon mini dress has a strapless neckline and flattering sequin designs. Heels will be perfectly matched with it. Apart from Valentine's Day, you can also wear it for birthday parties and vacations.
Valentine's Day Bodycon Party Dress
Sequin and bodycon outfits are great for date nights and parties. It's true to the size which is confirmed by many customers. Moreover, you can purchase it in many colors and sizes.
Date Night Surplice Dress
The dress is a suitable fit for date night and dailywear. It isn't created with too many accessories. The simple & elegant design makes this outfit more beautiful. The a-line silhouette and long sleeves are plus points.