Halloween is a popular festival in many countries, including the United States. It usually celebrated on October 31st every year. However, October is the month of Halloween. #Halloween would be a one of the popular tags on social media in October. Do you want to take awesome photos for Halloween? We have mentioned some of the best photo ideas. Check them below.
What Are The Best Halloween Photoshoot Ideas?
These are the best Halloween photoshoot ideas for you.
Girl In A Halloween Red Costume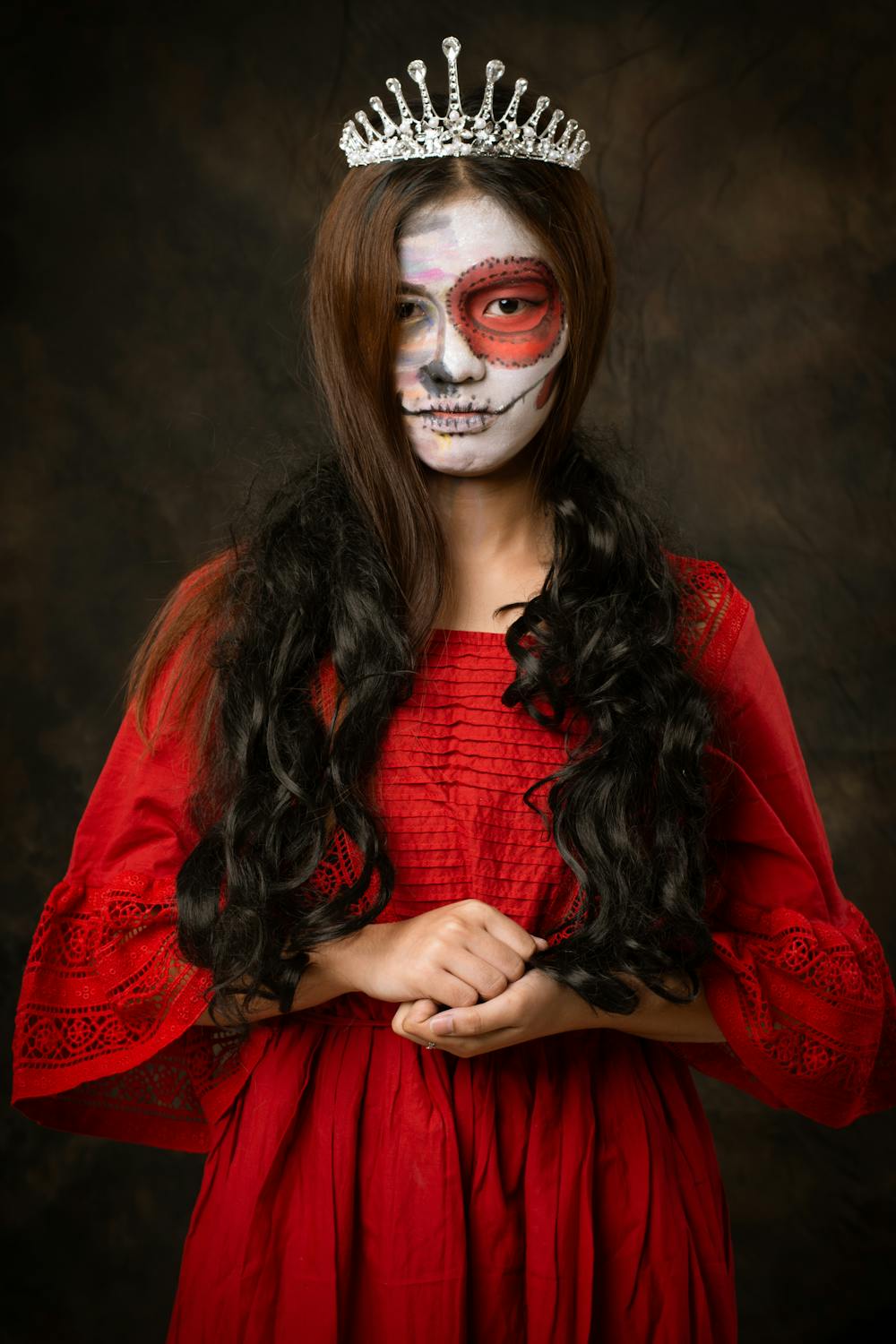 This girl is wearing a red color Halloween costume and a white crown. Her face paint makes her as a Halloween girl. The Makeup is really awesome, one eye surrounding is marked with red color. She will also look cute without face paint makeup. So, do you agree that a simple makeup idea gives the Halloween feel?
Couple With Scary Face Paint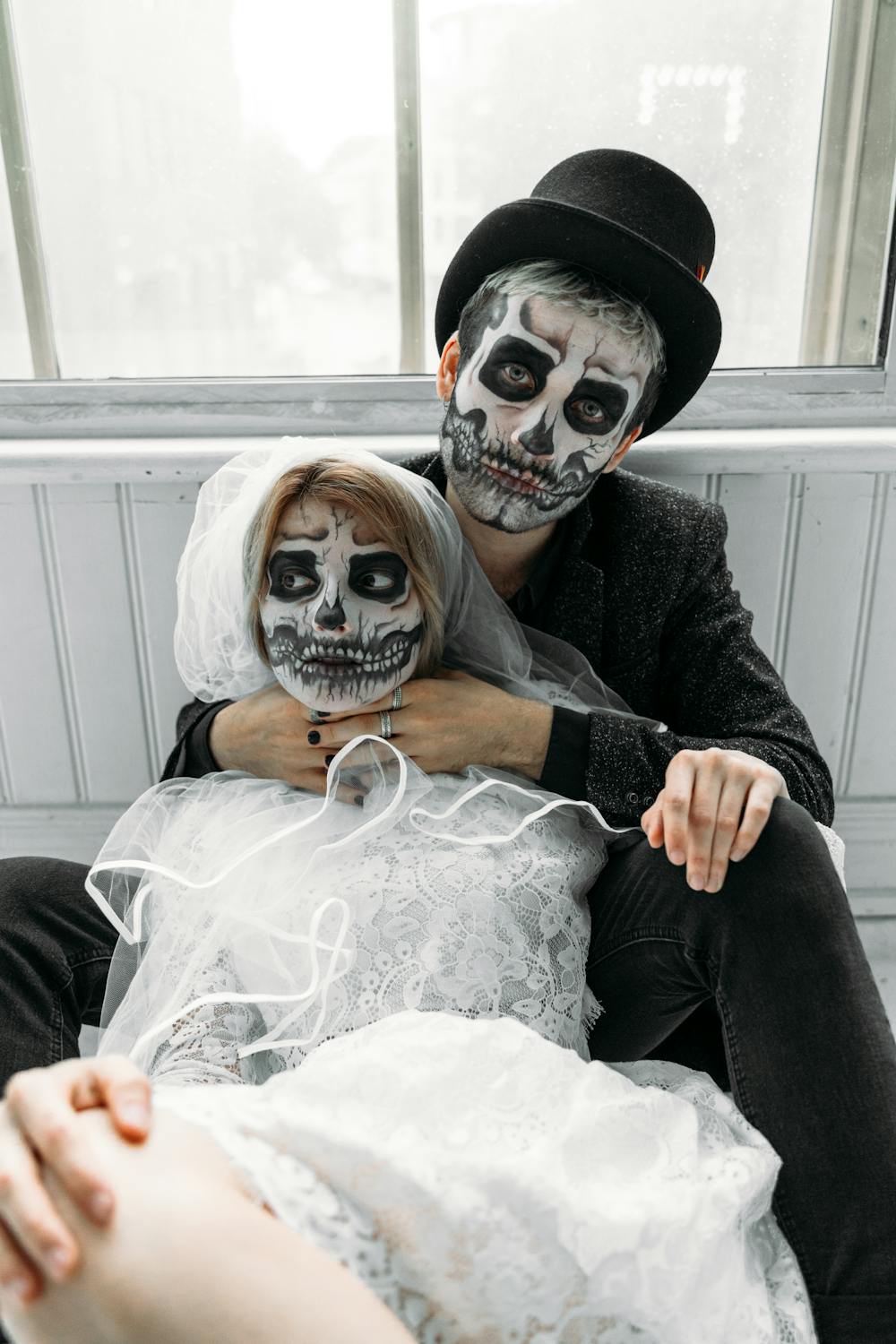 This man and women are in the wedding dress and they also wear scary face paint which represents the Halloween festival. If you are the newly married couple, you can definitely try this idea.
Grey White Halloween Costume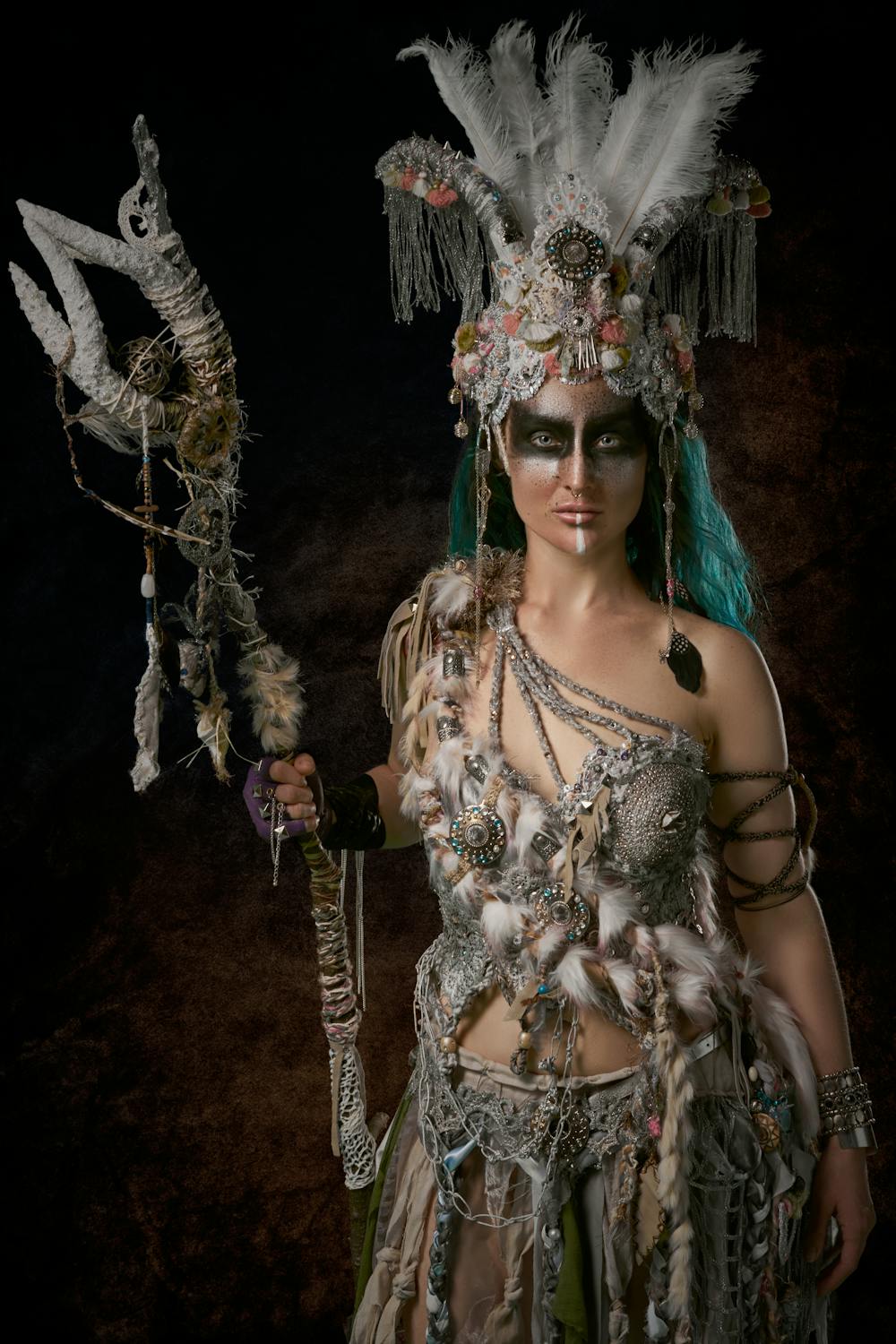 This woman looks like a witch in this grey & white Halloween dress. Her eyes are gorgeous. It's an important thing while taking photos. She uses eye shadow and face paint for decorating.
Simple Halloween Photoshoot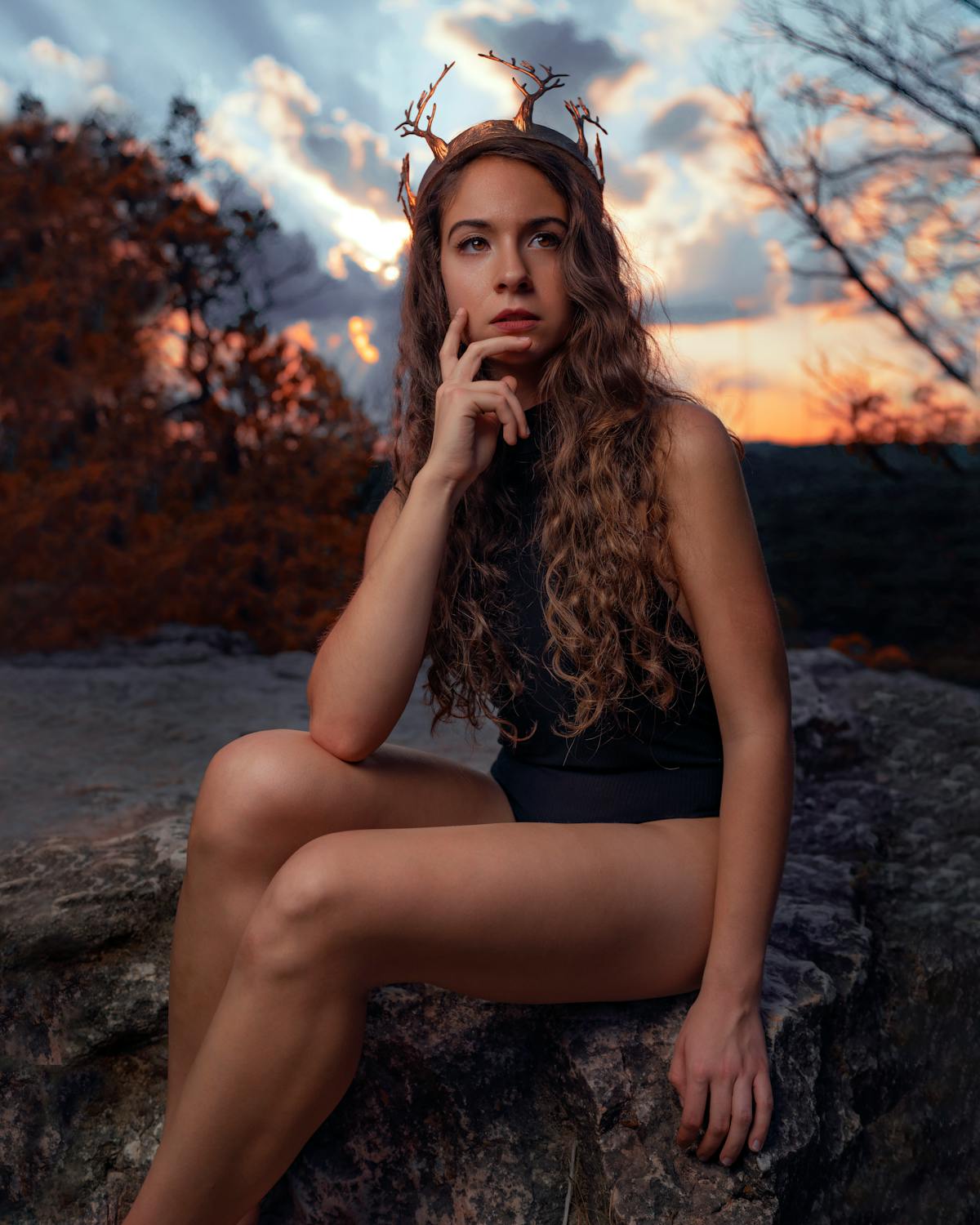 Are you tired of choosing the right costumes for Halloween however, you want to take an iconic photo for Halloween? Don't worry. Look at the picture mentioned above. She just wears a regular mini dress and a crown. But, she chose the right background and the color. Editing an image is not the rocket science. Nowadays, you can easily edit your pictures with your mobile.
Herley Queen Halloween Photoshoot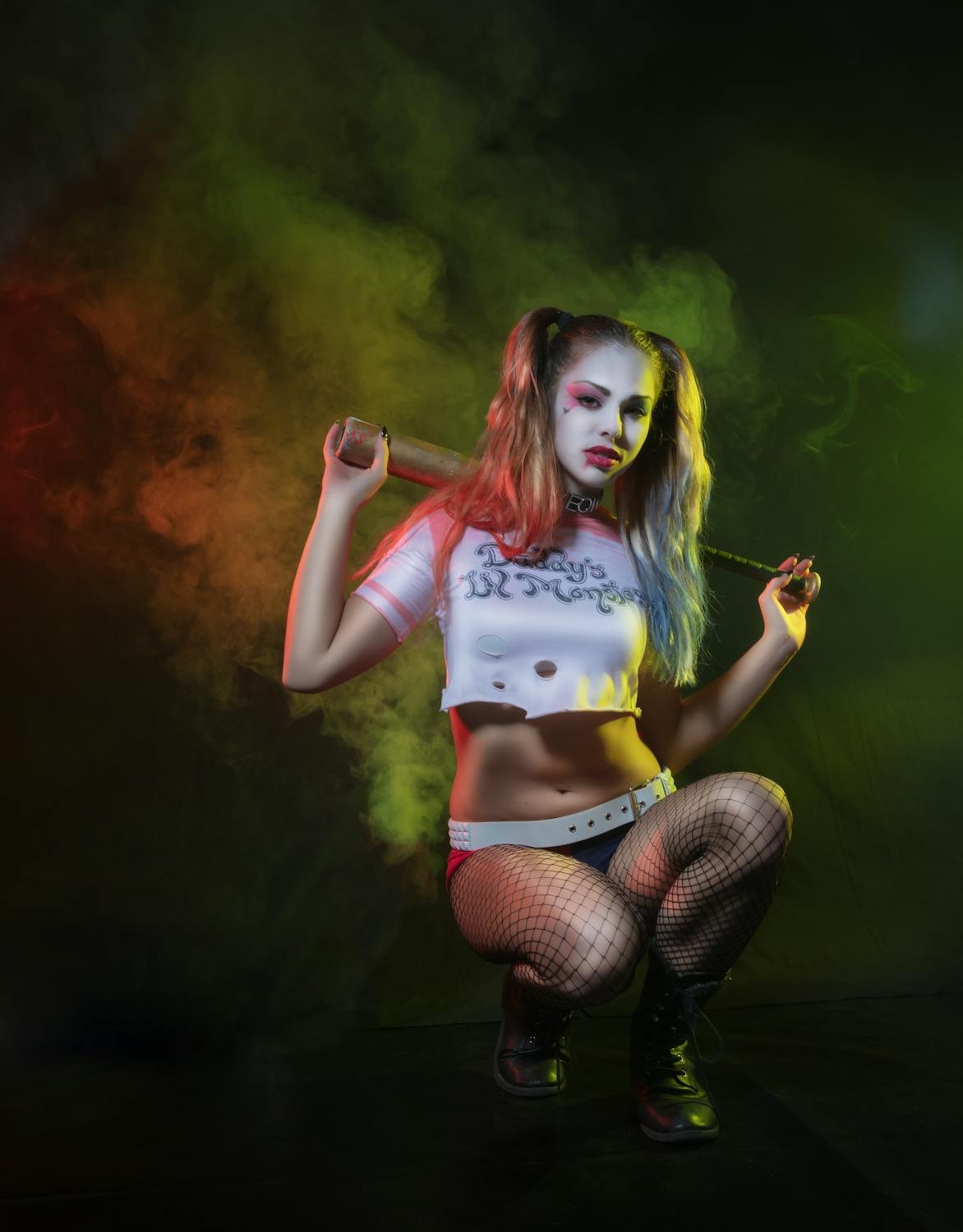 Margot Robbie's Herley Queen character inspired many people, including me and my friends. Her dress and hair style is really mind-blowing. Try this style in this Halloween will be an amazing style. Add some additional makeup and detail for improving your photoshoot. However, it is your choice.
Joker Halloween Look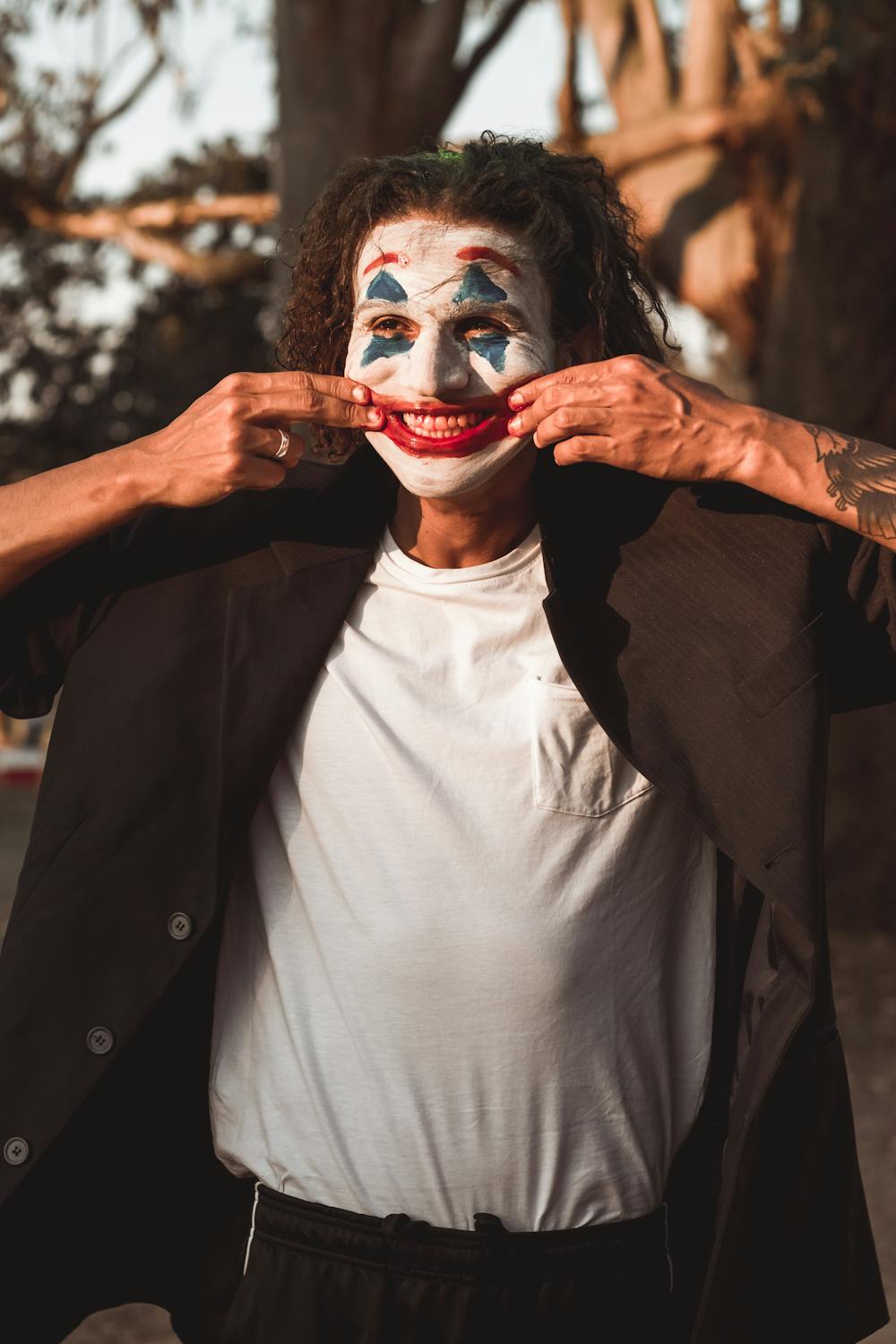 Why so serious guys? Be happy in every situation. You can take some photos for Halloween in joker style. If you are married, you can take photos as Batman and Joker or Joker and Herley Queen. You only need some face paints for recreating this look.
Halloween Family Photo
Some people like to take a family photo for Halloween. Do you have an idea? If you haven't, why not you try this photo shoot. The child is fully covered with the sack, the husband is wearing Scarecrow outfit and the wife is wearing a normal costume & coloring her hair with red dye.
Spider-Man Halloween Costume
What will happen if Spider-Man take a Halloween photoshoot? Marvel fans will like you if you take a photo with this costume and upload it on social media.
Halloween Costume For Little Girl
Children are usually very happy with the Halloween season. If your girl is one of them, you can buy a Halloween outfit like this for her or customize normal outfits like this and take a photo. It will be a good memory in her life.
Halloween Model Photoshoot
This woman proofs that you can create a Halloween style, even in a normal strapless dress. That's why many fashion experts always say creativity is king of the fashion industry.