Prepare to make a splash this summer with our handpicked selection of the 18 best one-piece swimsuits. We believe that swimwear should blend fashion and functionality flawlessly, and our collection showcases the perfect balance of style and comfort.
Whether you're sunbathing, strolling along the shoreline, or engaging in water sports, our swimsuits provide unparalleled comfort and freedom of movement.
These swimsuits are stylish & durable, ensuring they'll accompany you on countless summer adventures. Make unforgettable memories with swimsuits that perfectly blend fashion, function, and longevity.
What Are The Best One-piece Swimsuits?
With our collection of the 18 best one-piece swimsuits, you'll be ready to dive into summer with confidence and style. Experience the joy of the sun, sand, and sea while looking and feeling your absolute best.
1. Wave Chaser Hot Pink One-Piece Swimsuit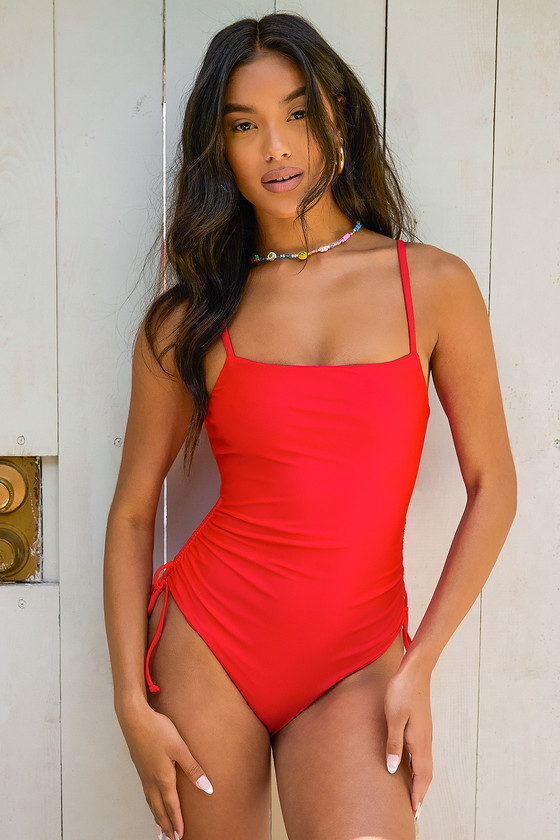 Hot Pink easily attracts people. This one piece swimwear is good for beach games & water sports such as surfing and volleyball. The square neckline and the adjustable straps are my favourite. You can try a matching summer manicure which will look elegant.
2. Floral Stripe Keyhole Halter Backless Swimsuit
Backless swimsuits make you look sexy. The blue & white design is a great choice for summer beach parties. Moreover, it's affordable. I really like the halter neck. By the way, petite women can also wear this suit.
Advertisement
3. Women Floral Print Off Slimming Swimwear
There's no doubt. We can easily find floral print swimsuits and bikinis at Newchic. It has beautiful floral patterns on a plain black swimsuit. It will be one of your holiday collections.
Apart from our review, some customers also reviewed it's true to size. Wearing sunglasses will make you more attractive.
4. Sandy Love White Crinkle One-Piece Swimsuit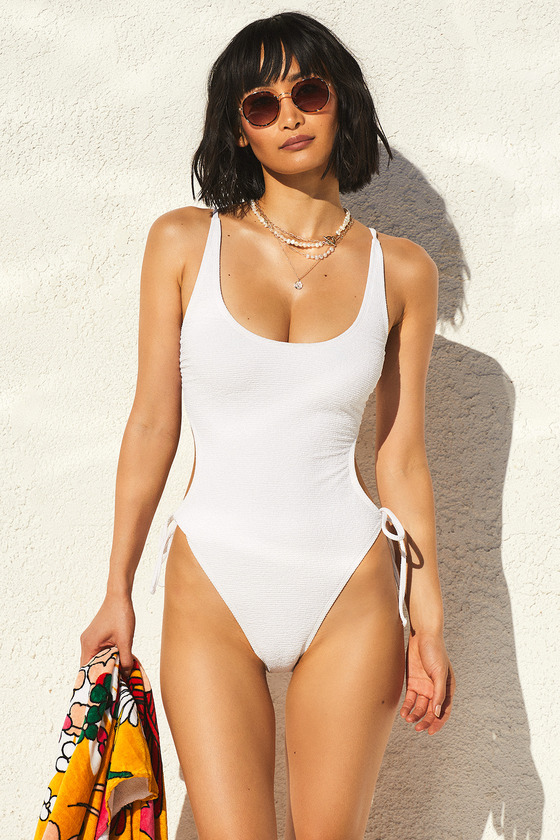 The cheeky bottoms, scoop neckline and tying straps make this swimsuit more attractive. Don't wash it by the washing machine and don't iron it.
Advertisement
5. ZAFUL Ribbed Criss Cross Floss One-piece Swimsuit
My friends suggest me this must-have one-piece swimsuit for pool parties. It's wire-free and has straps. So, it doesn't hurt your body. Furthermore, the front cutout and the backless design are really amazing. This suit is available in small to extra-large.
6. Flamingo Leaf Print One Piece Slimming Swimsuit
Newchic features it in two different colors such as blue and pink. The flamingo & leaf pattern represents summer. Moreover, it will be best for beaches and swimming pool during summer days.
Thin straps are looking beautiful and young women will like it very much. Try some accessories, including bucket hat and clutch handbags.
Advertisement
7. Myrtle Beach White Lace-Up One Piece Swimsuit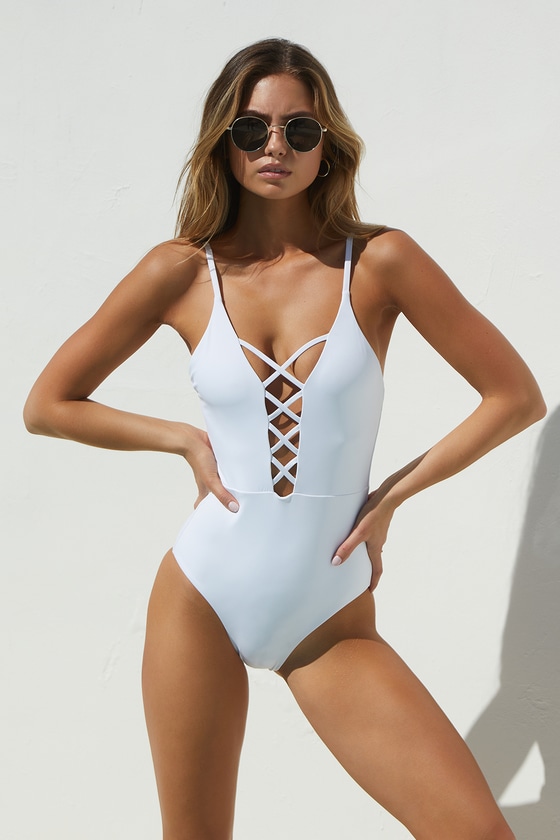 One Piece swimsuits are usually very attractive. The front lace up design and open back proof that. Moreover, the shoulder straps are adjustable so, you can adjust for your body fit.
8. Plus Size Polka Dot Print One Piece Swimwear
You can buy it in two different styles. The first one is a polka dot pattern and the second one is a zebra print pattern. The front V neck cutout looks attractive. Moreover, the adjustable shoulder straps help to adjust the size. Check the size chart carefully before buying this swimsuit.
Advertisement
9. Myrna Green One-Piece Swimsuit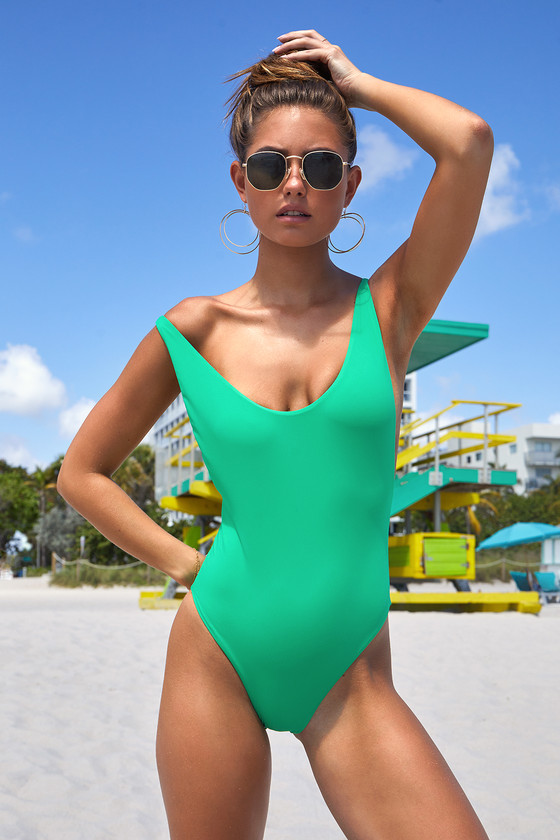 Green is a beautiful color which represents nature. However, Lulus features this swimsuit in multiple colors, including red and orange. It has a scoop neckline and low-cut back. Additionally, the straps are adjustable. Wear a sunglasses with this amazing swimsuit.
10. Plus Size Leopard One Piece Swimsuit
Our previous suggestions don't have a plus-size swimsuits. If you are a curvy woman, you can try this leopard print one-piece swimsuit. It is made with Polyester and suitable for summer and spring.
Advertisement
11. Myrna Black One-Piece Swimsuit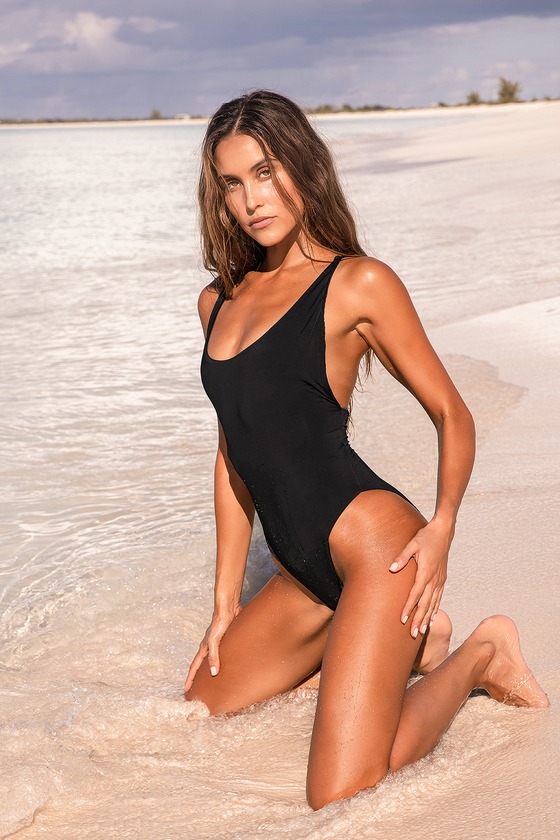 Even if it's summer, some people like to wear black dresses. Swimsuits are not an exception. You can wear this swimwear for a pool party and beaches. The model is wearing an XS swimsuit. Check your own size before buying a suit.
12. ZAFUL Ribbed Braided Strap One-piece Swimsuit
Zaful model Instaliene is wearing this medium size white swimsuit. It is made with Polyester and Spandex. If you want a front cutout swimwear, it will be the best choice. The removable pads will be more beneficial for many women.
Advertisement
13. Watermelon Print Striped Summer Suit
This watermelon print backless swimsuit is made with Polyester. Its thin straps make it more attractive. You can wear red lipstick, hats and sunglasses with it.
14. White Floral Print Crossback One-Piece Swimsuit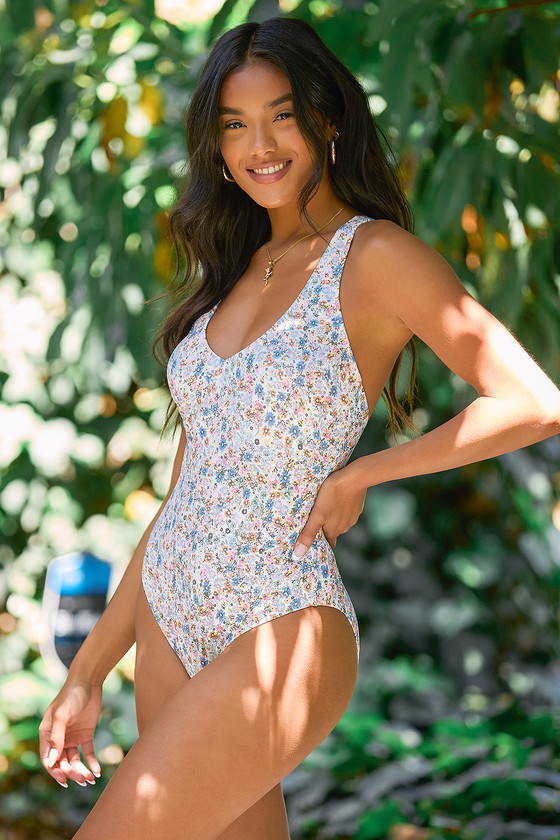 Many women like to wear floral dresses for summer. This one-piece swimsuit is a good choice for summer vacation. Moreover, you can stay cool in this suit. Try Hoop Earrings and Sandals with this swimwear.
Advertisement
15. Women Tropical Leaves Print Cut Out Swimwear
I always like one shoulder bikinis and swimwear. They are sexy and make you look glamorous. It has an elastic waist so it will easily fit with your body. Unfortunately, it's not available for curvy women.
16. ZAFUL Strappy Floral One-piece Swimsuit
Zaful model Maria is looking beautiful at the swimsuit. It looks like a two piece bikini in the backside however, it's a one-piece swimwear. My friends really enjoyed its floral pattern. You can play sand games and recover your childhood memories.
Advertisement
17. Plus Size Block Print One Piece Sleeveless Swimsuit
Swimming will give you relaxation and it would be fun. If you want to swim in the water, one-piece swimsuits are better than regular bikinis. It is suitable for all body sizes, including curvy women.
18. Sun Bound Fuchsia Cutout One-Piece Swimsuit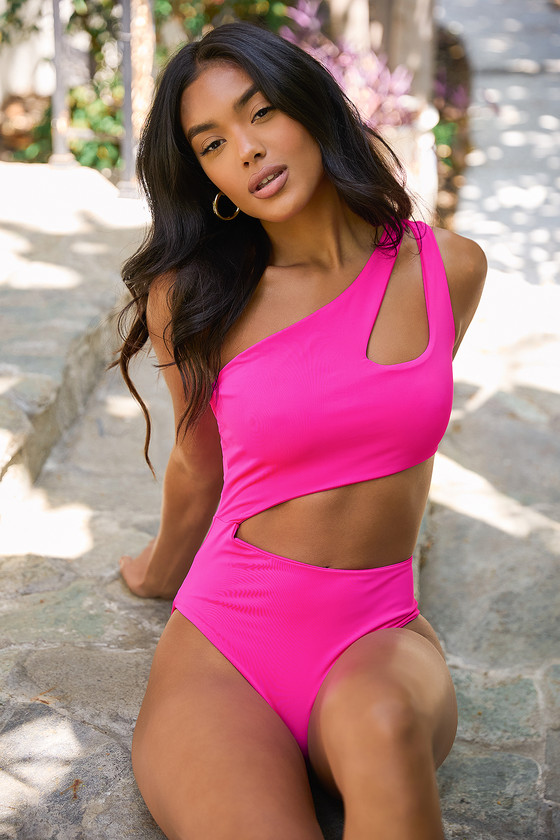 Many customers have enjoyed pool party with this swimsuit. Many of them also confirmed it's true to size. Don't use the machine wash because it would ruin these types of swimsuits.