Gingham Dresses are popular among young women. Did you know some countries, including the United Kingdom, have school uniforms in Gingham outfits? These outfits are best for summer and spring. Moreover, you can wear gingham dresses for vacations, casual wear, birthday parties, and friend meetups.
Best Gingham Outfits To Make Your Day Unforgettable
There are multiple designs of gingham outfits available in fashion stores. Don't confuse about which one is best for you. We have listed various styles of dresses for you.
Adorable Energy Gingham Mini Dress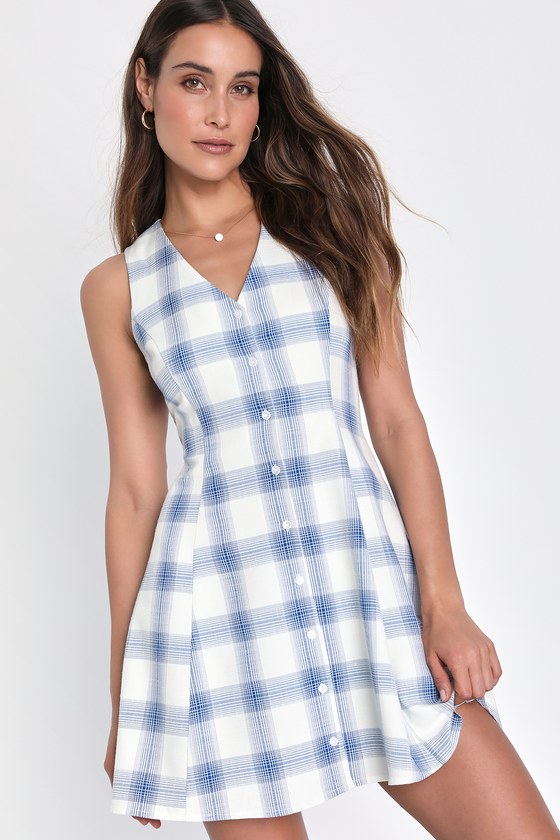 Plaid Drawstring Long Sleeve Mini Dress
Advertisement
ZAFUL Gingham Puff Sleeve Tiered Dress
Classic Plaid Ladder Flare Dress
ZAFUL Gingham Cutout Smocked Cami Sundress
Casual Plaid Print Crewneck Plus Size Dress
Advertisement
Classic Ladder Cutout Dress
Related: Best White Floral Dresses For This Summer
ZAFUL Seersucker Gingham Milkmaid Dress
Check Pattern Long Sleeve Dress
Fresh Summer Plaid Sundress
Advertisement
Plus Size Shacket Plaid Print Dress
ZAFUL Halter Gingham Crop Top And Skirt
Check Print Button V-neck Gingham Maxi Dress
Gingham Print Bow Detail Open Shoulder Dress
Advertisement
Jakari Gingham Maxi Dress
ZAFUL Knotted Gingham Mini Dress
Plaid Check Print Long Sleeve Shirt Dress
Gingham Tied Smocked Mini Dress
Advertisement
ZAFUL Self Tie Backless Gingham Dress
ZAFUL Flower Gingham Print Smocked Dress
Plus Size Loose Plaid Casual Print Dress