Most of the girls said that skirts were out of fashion in 2023. Nowadays many girls wear jeans instead of wearing skirts. However, one in three girls and women still likes skirts. Many types of skirts are available in the stores. Some of them are Mini skirts, midi skirts, Maxi skirts, pleated skirts, etc.
Usually, American girls wear skirts during the summer season, and some of them call skirts as summer skirts. You can wear a Crop top or T-shirt or Sweater with skirts. If you are a teen, the mini skirt is the best for you.
All these skirts are suitable for all age groups, including college girls.
1. Textured Knitted Thigh Split Maxi Skirt Set
Bodycon skirts are so attractive for young women. This package has a beautiful sleeveless top and a maxi skirt. It is perfect for summer vacation.
Advertisement
2. ZAFUL Ribbed Tassel Ruched Midi Asymmetric Skirt
Wear this skirt when you go to date nights and meetups with friends. High stretch fabric, Ruched design, and elastic waist are incredible.
3. Check Print Lace Up Mini Skirt
Do you like to wear mini skirts? The check print short skirt is best for casual occasions. Newchic features it at an affordable price.
Advertisement
4. Ambrosio Dark Sage Green High-Low Maxi Skirt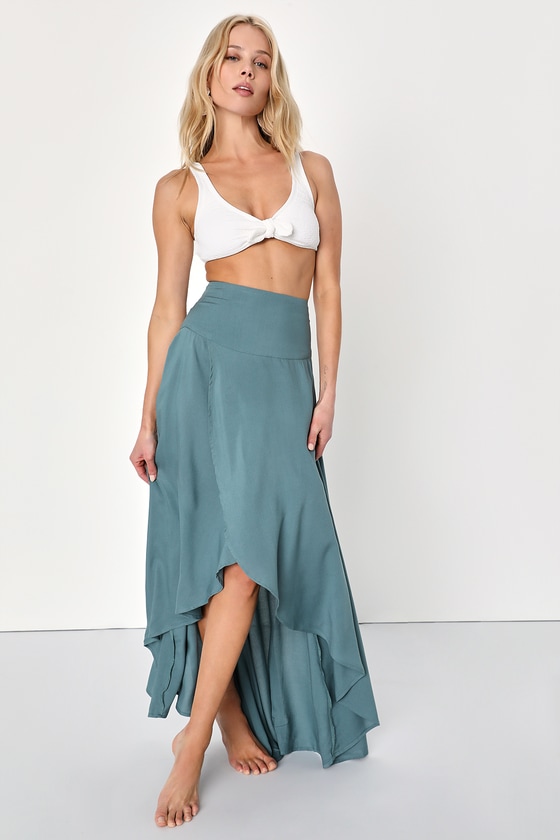 The viscose fabric is breathable and soft. So, you can wear it for summer. Pair this skirt with a crop top like the picture.
5. Floral Print Drawstring A-line Big Swing Skirt
Swing skirts became famous after 1960. The floral pattern impressed me and my friends. Unfortunately, it is only available in yellow for now.
Advertisement
6. Charming Twist Hot Pink Tie-Front Mini Skirt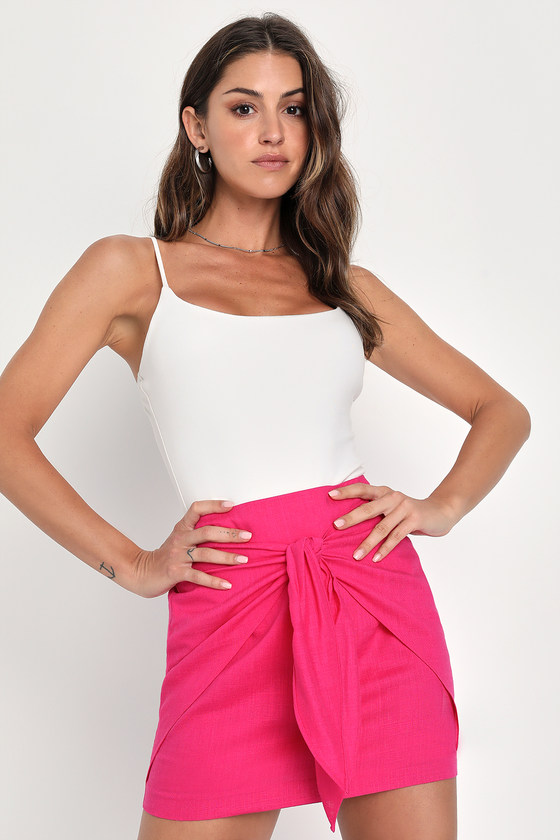 Bodycon mini skirts are many girls' favorites. It has a hidden back zipper. The hot pink easily attracts other people. By the way, Lulus made this skirt with 70% cotton, linen, and rayon.
7. Bohemian Floral Crochet Tassel Tulip Hem Mini Skirt
A customer said that it is a lovely skirt for a holiday. Crochet and tassel decorations give the summer feel. Wear sunglasses and jewelry for a pleasant look.
Advertisement
8. Calico Print Elastic High Waist Pocket Vintage Skirt
It is a good option for summer, spring, and fall. The calico print will give you a vintage style. Moreover, it is true to size for many customers.
9. High Waist Zipper Fly A Line Mini Skirt
It is a lightweight a-line mini skirt that is best for daily wear. Dresslily made it with no stretch fabric. Moreover, it has a lace-up design.
Advertisement
10. Bliss Me Red Floral Print Midi Skirt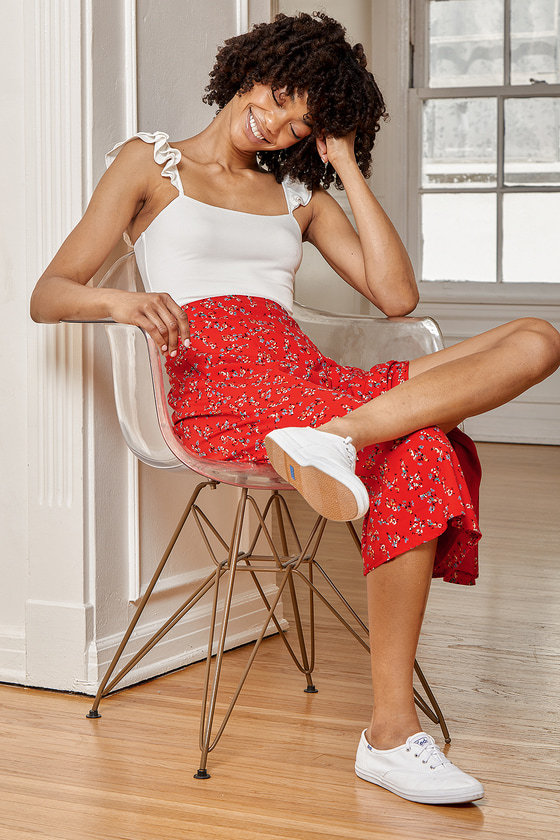 It is a simple floral print skirt in red, navy blue, and hot pink. It is true to size. Wear a spaghetti strap crop top with it. Do not bleach and iron it in low heat.
11. Chic Find Sage Green Satin Jacquard Knot Midi Skirt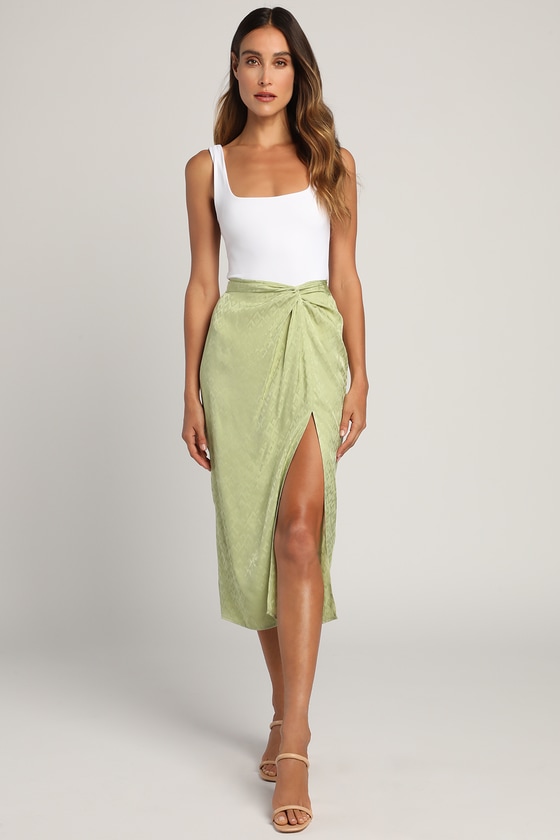 Side cutout skirts look so beautiful for modern women. It also has a hidden back zipper. You can buy it in sage green and black.
Advertisement
12. Solid Ruffle Button Elegant High Waist Skirt
Selfsow made this khaki skirt with Polyester, Linen and Cotton. It has stylish button pattern in the front side.
13. Gothic Lace Up Two Tone Godet Hem Midi A Line Skirt
If you are a plus-size woman, this skirt is the best option. The color block pattern and lace-up design make this a-line skirt so attractive. You can wear it for fall, winter, and spring.
Advertisement
14. Twirl and Flow Black Belted High-Low Midi Skirt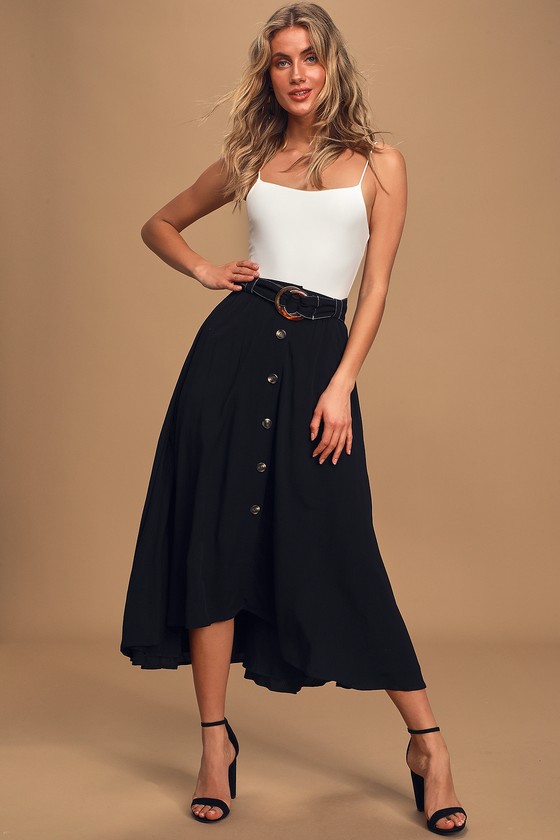 Wear this fully-lined skirt with a blouse or a crop top. Moreover, You can wear a belt with it. Do not use the machine wash.
15. High Waist A-line Solid Satin Pocket Swing Skirt
First thing first, this skirt has pockets. Zenzea features three different colors Green, Wine Red, and Black.