December is a great month for many of us because, we all enjoy the Christmas season. That's why Edna Ferber said that Christmas isn't a season. It is a feeling. Everyone decorates their houses with Christmas lights and trees. Also, every brand gives discounts and offers to their customers.
On the other hand, every girl is searching about Trendy Christmas Outfits in Google and other search engines. Sometimes search engines including Google may be showing a lot of results and you may be confused. Relax, if you don't have enough time for finding the perfect one, just read our article.
What Are The Best Christmas Outfits?
Did you know what you wear for Christmas? We have selected the 11 best elegant Christmas dresses for women that will inspire you.
Plus Size Christmas Spaghetti Maxi Dress
Christmas parties are great. So, if you wish to attend and enjoy, this Spaghetti backless outfit will be a great choice for curvy women. Unfortunately, it is only available in plus size. However, Yoins may launch also oher sizes in future for their customers.
Plain Lattice Strap Cami Top
This dress represents the Christmas festival and it is also good for winter. The size starts from small and has XXL. By the way, it is made with Polyester and Spandex, which keep you warm in cold weather like winter.
Advertisement
Cartoon Animal Christmas Long Sleeve Sweater
Its red color design and the cartoon pattern is so cute and mind-blowing. You can also purchase it in blue color. This sweater will be a good gift if you want to give a Christmas present to your best friend. Moreover, its crew neck and long sleeves avoid the cold coming inside the outfit.
Christmas Slogan Letters Print Sweatshirt
Christmas is everyone's favorite festival. If you like to tell everybody, just buy this printed sweatshirt and wear it. Did you know you can wear this outfit during fall and winter?
ZAFUL Christmas Faux Shearling Knit Jacket
Over 95% of customers recommended it was true to size. It is made with high stretched Polyester and it has a front zipper and Turn-down Collar. So, you can layer it with oher outfits. I really like the Elk pattern.
Snowman Plaid Print Christmas Graphic T-shirt Dress
It is a lightweight Christmas outfit, which is just about 280 grams of weight. It contains the ice doll printing and the quote "baby it's cold outside" on the front side. How many of you like the scoop neckline? Why dont you try it if you are one of them?
Plaid Faux Fur Insert Hooded Lace Up Dress
This Knee-Length Christmas costume, which has the Hooded neckline is suitable for Christmas parties and casual wear. The long sleeves, red & black pattern and lace up make the outfit more attractive.
Advertisement
Everybody's Watching Her Maxi Dress
"A green dress gives the calm we need in this world full of chaos". This green outfit has a hidden back zipper. Its knot front detail will blow your mind and if you like high neck outfits, this cut out maxi dress will satisfy you.
Iconic Moment Black Bodycon Midi Dress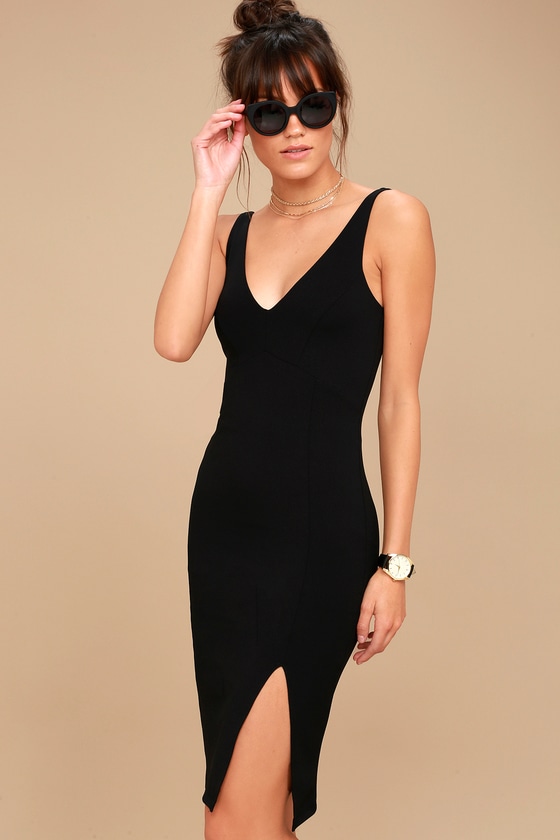 Obviously, young girls like to wear sleeveless dresses on Christmas. Lulus has launched this iconic sleeveless midi dress. It is available in black and red colors & different sizes from XS to XL and also it has a hidden zipper in the back. Do not bleach this outfit and hang to dry for the best results.
Sequin 90s Halter Mini Party Dress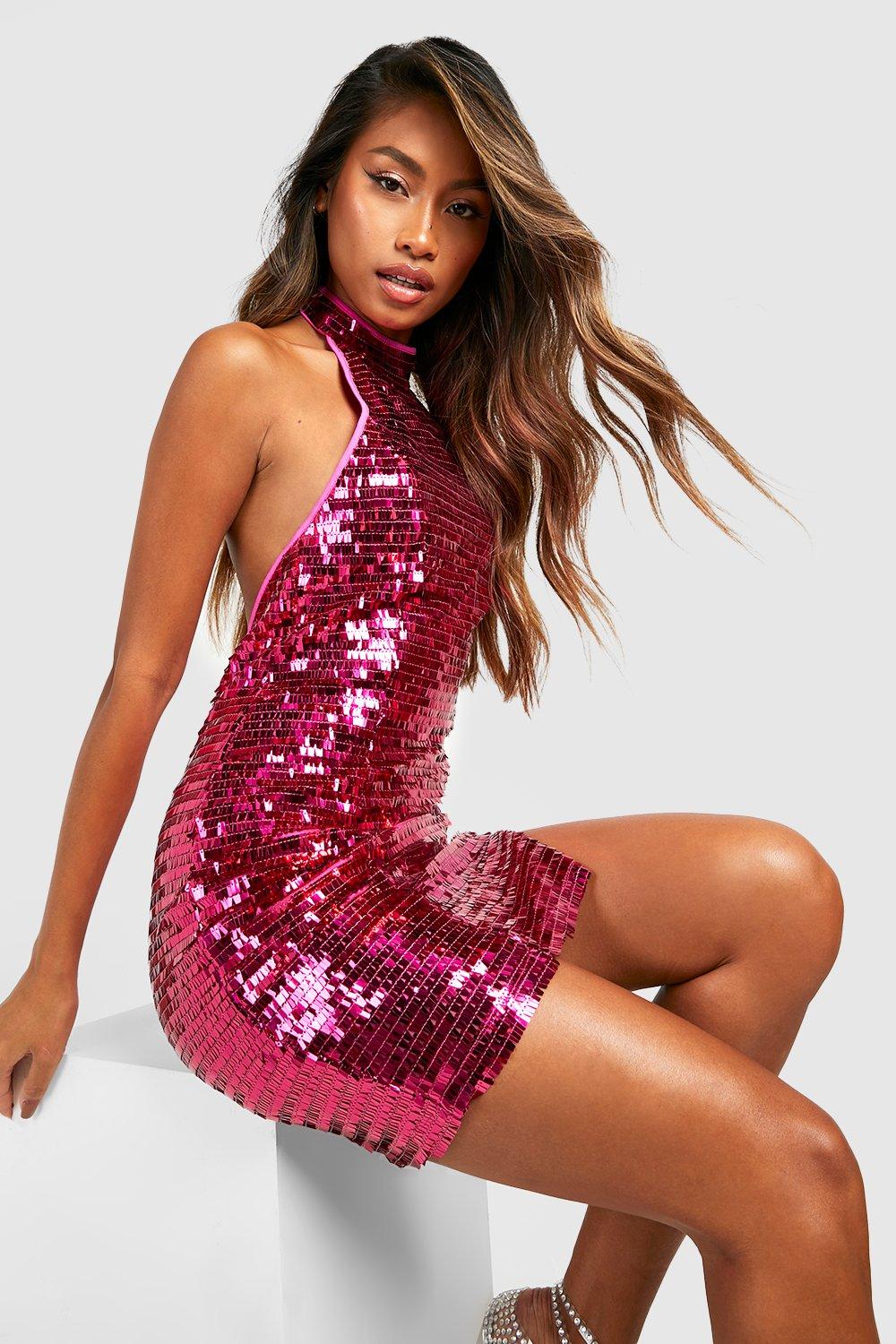 Sequin dresses are good for clubs and parties. It is obtainable to purchase in pink, black and silver colors. Try some fashion accessories like black heels and rings with this Christmas costume for the extra beauty.
Simplee Christmas Pattern Drop Shoulder Sweater
This sweater is a best fit with skirts. It has the Christmas deer print. According to the customers' reviews, it is freaking cute. Enjoy your holiday with it.
Madrid Mesh Ruched Mini Dress
Black dresses will give you the lifestyle. This black mini dress is a good choice for young women and suitable for fair to light skin complexion. If you have this outfit, you don't need to buy a party dress separately, which means you can also wear it to parties and other events.
Advertisement
Christmas Cap Skulls Rose Heart Print Mini Dress
Even a skull celebrates Christmas by wearing a Christmas cap. The pattern of this A-line outfit is iconic. It's lightweight, sleeveless, and it has a strapped neck.
Crewneck Christmas Snowflake Sweater
This sweater is super soft and comfortable to wear. Its Snowflake design shows the Christmas trend. By the way, it is not available for plus size women. Small, medium and large are the only sizes to purchase this outfit.
Christmas Pattern High Neck Knitted Print Dress
This printed dress has a deer and heart design. It is available in black, green and red. You can wear denim pants with this outfit, which will make you look beautiful.
Velvet High Neck Ruched Mini Party Dress
High neck dresses are one of the best types of outfits for parties. It's a mini dress however, it has full sleeves. Washing this dress separately is a good idea. Why don't you try high heels and a clutch purse with the dress?
Related: The Best Selling Clutch Purses For Women
Sequin Sensation Midi Dress
A famous study says that red dresses easily get people's attention. That's why some girls wear red outfits for their dates. This 48 inch red midi dress will give you a glamorous look. It is a back slit dress so, if you are a woman aged between 18-40, it will be more attractive than other outfits and it's also available in Navy Blue.
Related: Best Blue Dresses To Look Stylish
Catch a Vibe Sequin Mini Dress
This Sequin Mini Dress is specially designed for parties by Fashion Nova. Not only Christmas, but also you can wear it to birthday parties, dinners, date nights, weddings, etc. It is 33″ long and made with Polyester and Spandex. The Burgundy color dress is given in the picture and also available in Black, Turquoise and Hunter.
Advertisement
Happiest Hour Black Asymmetrical Bodycon Midi Dress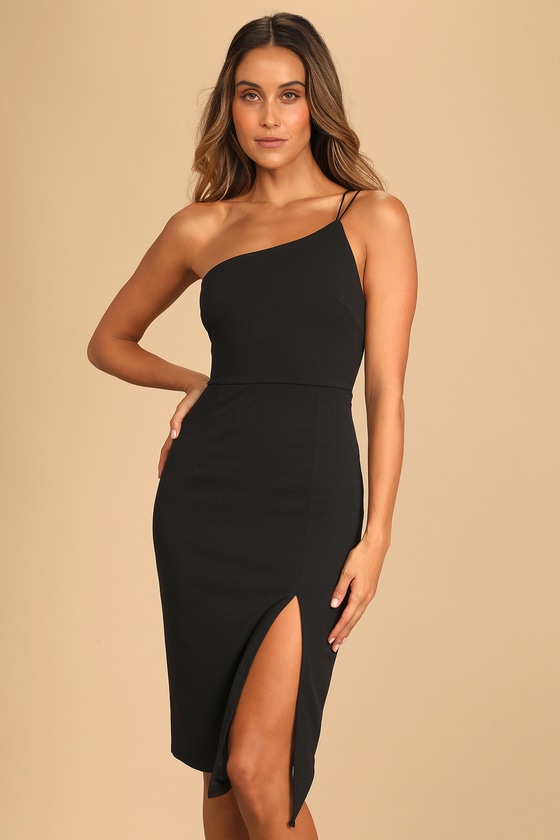 This bodycon dress is simple and elegant. It has a hidden zipper, and it's best for not only Christmas but also tea parties, clubs, birthday parties and vacation. Handwash is the best way to clean this outfit.
Christmas Graphic Patchwork Long Sleeves Dress
T-shirt dresses are best for casual and they are quite popular among girls. Yoins has launched it in only plus sizes such as XL, 1XL, 2XL, 3XL and 4XL. The red and white theme is beautiful. But, you can also buy in white and green.
Christmas Glitter Cut Out Zip Back Fastening Dress
Most of the Christmas outfits listed in Newchic are launched by Yoins. This dress is not an exception. They are selling it in five different sizes and two different colors. It is made with woven fabric, so you can wear it for all day.
Keeping It High Standards Maxi Dress
Sometimes, your dresses represent your standards. Fashion Nova has designed and launched this high standard dress for women for celebrating festivals and ceremonies. This dress will get everyone's attention easily.
Winding Up Lace Up Midi Dress
Many fashion bloggers said that when everything is dull around you, wear green. This greenish outfit will show you as a sexy girl and its lace up detail will impress everyone in a second. This Dress is available in green and magenta. Avoid bleaching for the long term use.
Advertisement
Daydream Maxi Dress
Usually girls love parties, so a party dress is an essential thing for you. This Fashion Nova's bronze outfit is a high slit and lace up detailed party dress which will be suitable for business parties, dinner nights and festivals. I personally like this Christmas outfit.
Klesy Cowl Neck Mini Dress
This awesome eye-catching outfit has a cowl neck and cut outs which will reflect your natural beauty. It is available in a variety of colors such as red, black and camel and also many girls really love this outfit according to the reviews.
Have A Taste Cutout Skirt
Many Fashion Nova models usually wear the cut out Bodysuits. So, if you like the model look, you can wear this Cutout outfit and you can purchase it in different colors: Turquoise, Black and Yellow. This outfit has a halter neck. Halter neckline will create a balancing effect. So, if you are a woman or who has the hourglass body structure, it will be the perfect dress for you.
Caught Feelings Navy Blue Satin Ruffled Midi Dress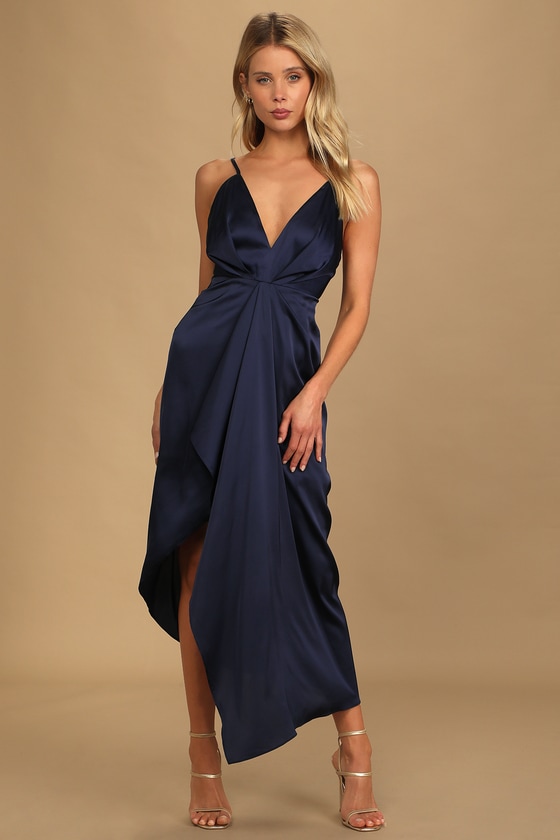 This ruffled midi dress looks like a luxury costume. However, it doesn't cost much. Lulus has launched it in navy blue, white and sage green colors. You can wear this outfit with an adhesive bra, petals or wear it without a bra. Use hand wash. Do not bleach and iron it in low heat.
FAQ
Can I wear black for Christmas?
Still red and white are the main colors of Christmas, you can wear black outfits for Christmas. However, mixed colors works well in Christmas.