Hi girls! Can you believe that April is already here? Time is just flying by! Anyway, it's the perfect time to mix up our nail game. I'm kind of over the same old nail colors and designs. So, I've been scouring the internet for some hot nail trends. Moreover, I've got some cute April nail ideas to share with you.
There's something for everyone this season if you're into pastel shades or bold patterns. I've found some chic and sophisticated looks, as well as some fun and playful ones.
So, let's grab a cup of coffee and dive into the world of April nail ideas together! I promise you won't regret it. Let's make this month one to remember with some killer nails.
Pink & Green Floral Nails
April Showers Glitter Nails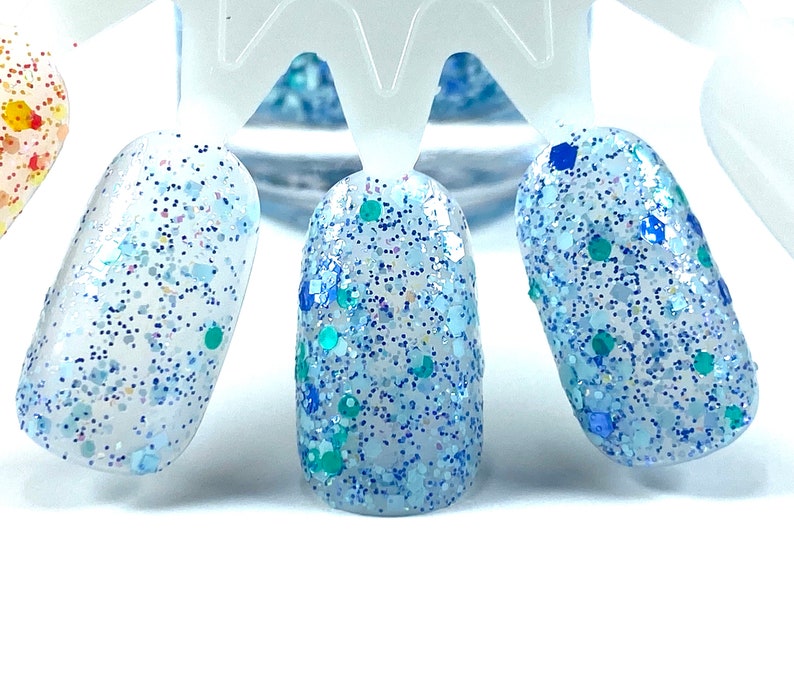 Get This Nail On Etsy
Medium Coffin Spring Nails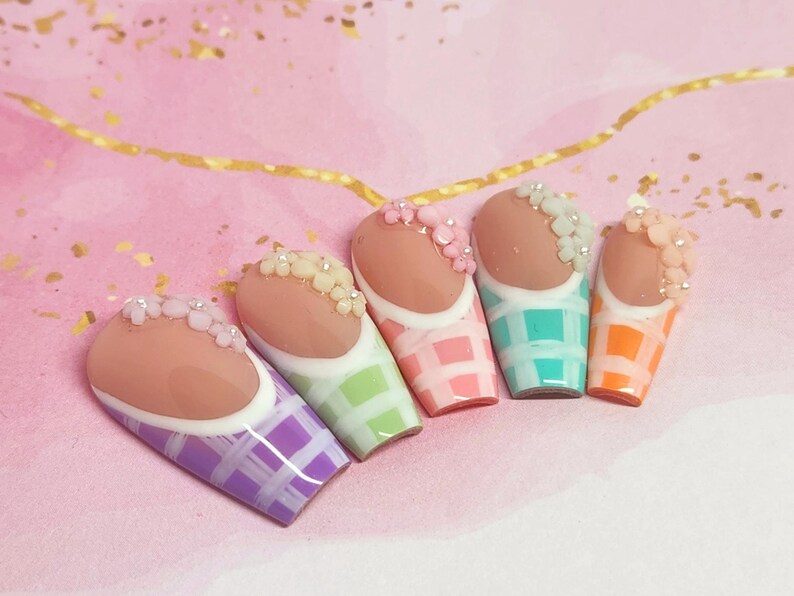 Get This Nail On Etsy
Floral Preppy Nails
Related: 17 Best January Nails Ideas
White Long Coffin Nails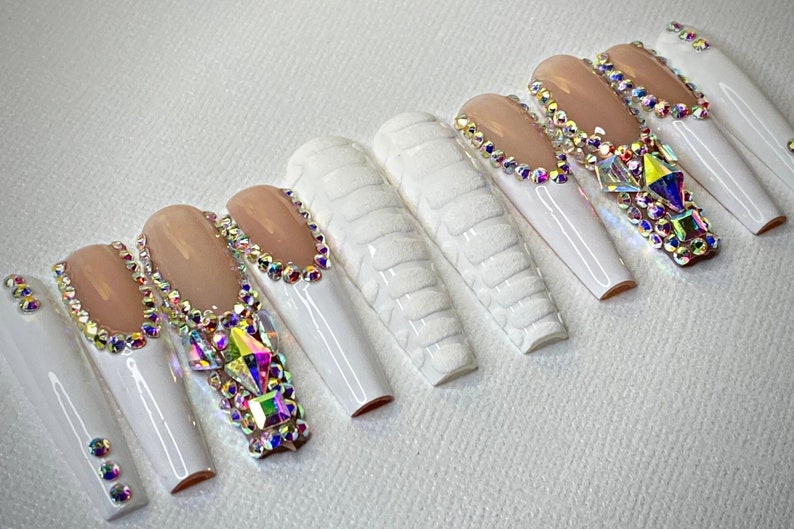 Get This Nail On Etsy
Silver & White Long Nails
Melting Venom-Black Sliver Nails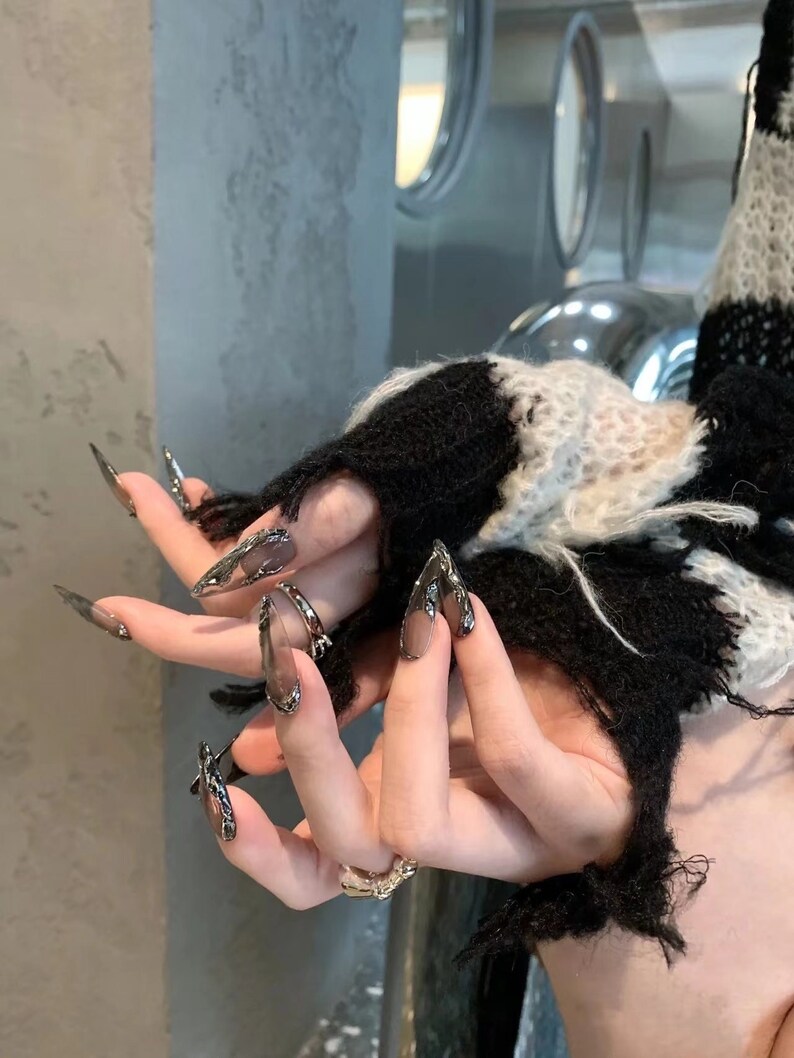 Get This Nail On Etsy
Green & Black April Nails
Pink April Nails
Pink & Yellow Nails
Blue Galaxy ins cat-eye glitter Nails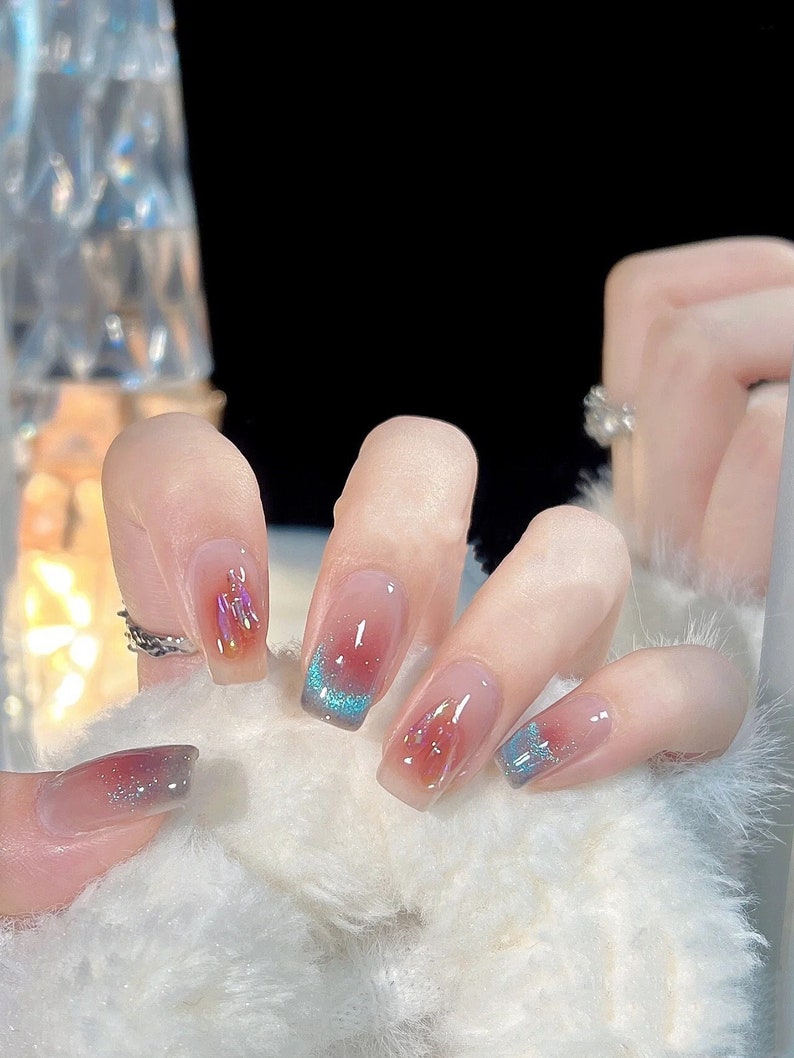 Get This Nail On Etsy
Red Lips Nails
American Pink Nails
Flower Nails
Blue and White Nails
Glammer Silver Nails
Purple Pink Nails
Pastel Yellow French Tip Nails